ATD x DeFeet
5" Vapor Socks

When creating our newest cycling sock we teamed up with the best in the industry. DeFeet started in 1992, and has been innovating the cycling sock market ever since. We decided to work with DeFeet because their core values align very closely with ours. All their socks are made in the USA, and they are committed to use recycled fabrics and materials as much as possible. Here at ATD, we are in the beginning stages of switching all our packaging and even some fabrics to recycled or compostable where possible. This initiative will be at the forefront of our decision making in the years to come.
We decided to work with DeFeet because their core values align very closely with ours.
For our first sock with DeFeet, we decided to base it on their Aireator style. The Aireator is a poly/nylon blend that uses recycled polyester. It is comprised of 60% nylon 39% recycled polyester 1% Lycra. This composition creates a durable sock that is highly breathable. DeFeet uses an open mesh weave on the top of the foot to add even more breathability. Designed to be a thin low-profile sock, the Aireator fits great in any shoe, and can be used in any everyday adventure.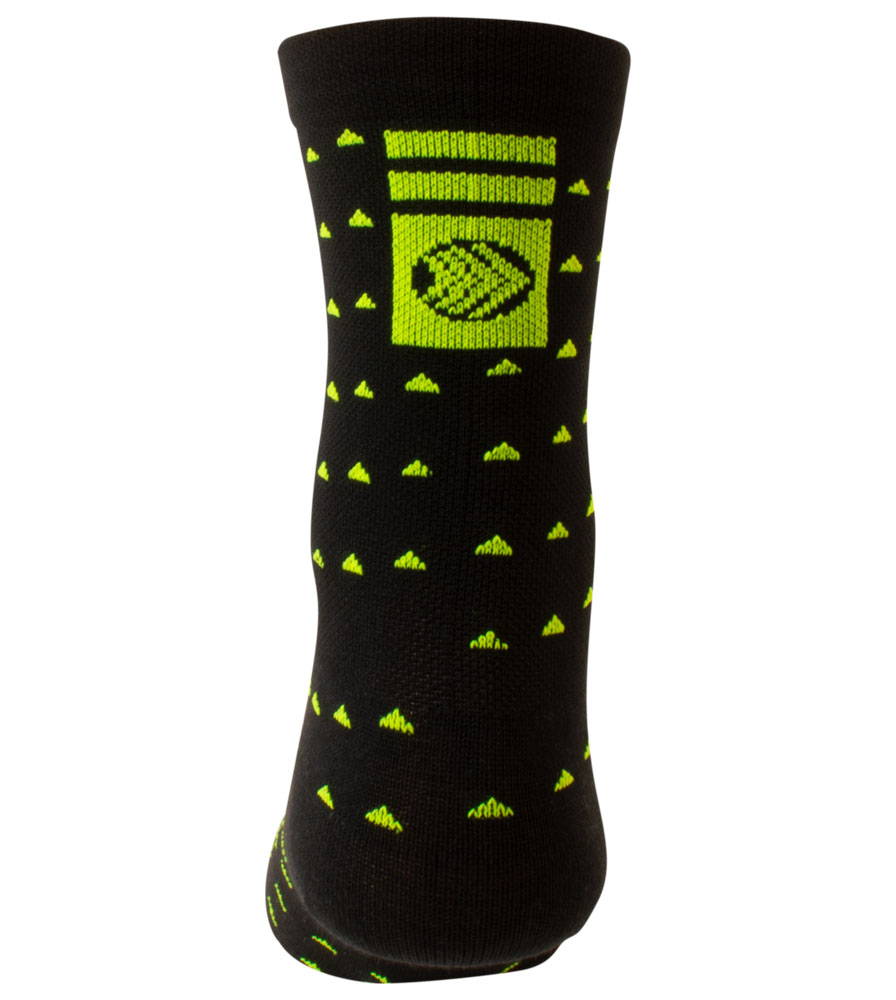 Our design implemented a 5" cuff height. We wanted to keep the design simple, but stay with our visibility theme. We went with an all black sock with a hit of safety yellow triangles. The 5" Vapor sock is available in sizes small to extra large and weights 1.6oz.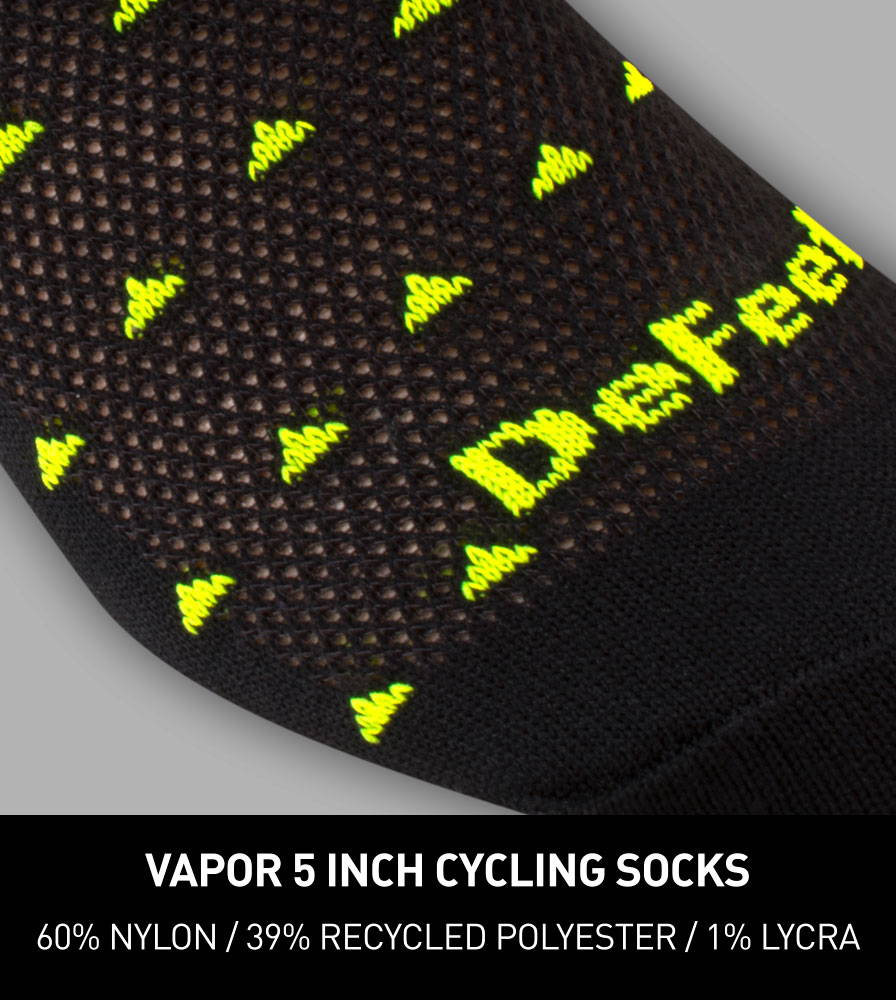 The recycled polyester that DeFeet uses in their socks is call Repreve. To date, the makers of Repreve have successfully recycled over 26 billion plastic bottles into wearable fabrics. The effort put into this is a huge turning point in the industry with more to come. Also, these recycled fabrics live up to and beyond their performance expectations. In fact, DeFeet's lab tests are showing the best wicking performance they have ever seen.
ATD x DeFeet 5" Vapor Sock
MSRP $14.99