Description
Chamois Pad Information: Gel Touring
Seamless Gel Padded Chamois Pad Absorbs Road Shock. Among the technologies that Dr.Pad applies, the customer can find the best anti-shock system tested in the bike sector). It derived from special 100% silicon gel and it is injected in the soul of the pad, through a patented system which allows custom shapes that will cover the main points of flattening. This special injection is put into the perforated foam which allows a total transpiration.
Gel inserts, engineered to absorb road shock and help you ride longer and feel stronger.
This gel padded chamois offers extra comfort and support for medium and long rides. The gel pad has high density foam and gel in different transition areas. The thickness gradually changes to provide support from the abrasion in the saddle area and Ischia bones. The entire perinea area is padded. This Gel chamois is a non toxic soft oil Gel injected with holes for ventilation of perspiration. No bag or film barrier to the natural air flow. Great Breathability and Shock Absorption Foams: Multi Density and molded oil gel using engineered laser cut outs
Foams: Multi Density and molded oil gel using engineered laser cut outs
Thickness: 12 mm total thickness on sit bones
Three Dimensional in layers of: 10 mm open cell foam and 2 mm Oil Gel perforated for breathability
Category: Long Distance Cycling Road or Mountain Biking
Density: 100kg to 80 kg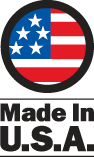 Side panel fabric is Textured 84% Polyester and 16% Spandex, body of short is 77% nylon and 23% spandex
Women's Gel Touring Shorts with Pocket and Drawstring - Made in the USA
Warranty Information
Full warranty on Manufacturing Defects. Call 412-262-3255 for more information.