Description
Aero Tech Men's Voyager Bib-Short - Reflective Cycling Bib-Shorts with Pocket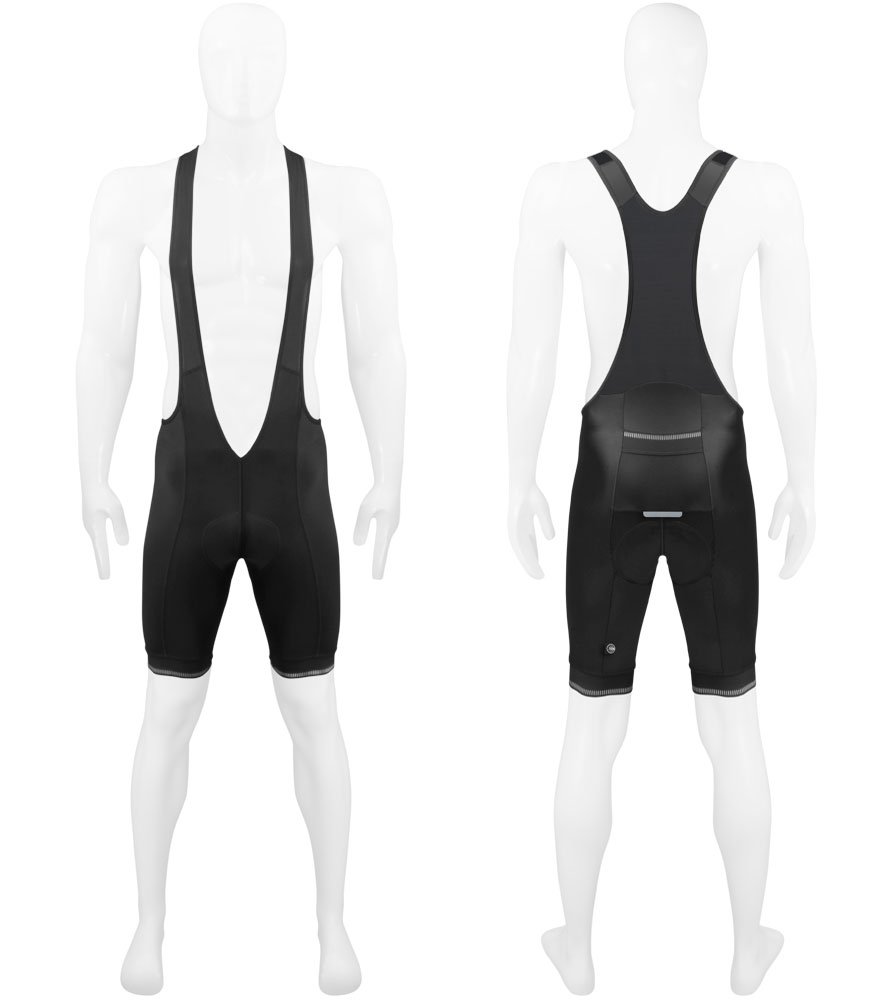 Voyager Bib-Short Features:

High Quality Touring Spandex

Black Nylon/Spandex Fabric
Adds Light Compression to Muscles
Prevents Chafe and Hot Spots
Sweat and Moisture Wicking Technology

3M Reflective Elements for 360 Visibility
Breathable Back Mesh
Reflective Back Pocket
E-Z-P Lower Front End
2" Reflective Silicone Leg Grippers
All Day Chamois Pad for Distance and Touring
Factory Direct Value - Made in U.S.A.

 
 

Size Chart

 
 
Size
Waist (inches)
Inseam (inches)
 
Small
28-30
8 1/2
Medium
32-34
8 3/4
Large
36-38
9
X-Large
38-40
9 1/4
XX-Large
42-44
9 1/2
3X-Large
46-48
10
 
Additional Features and Photos:
Our Innovative Men's Voyager Bib-Short has reflective elements for safety in low light. These Cycling Bib-Shorts for men have a pocket and are made in the USA
The Men's Voyager Bib-Shorts stands out from a typical cycling bib-short and will quickly become your favorite touring shorts because of the innovative features, quality material and construction, and great fit for all sizes small to 3X-Large. The Voyager Cycling Bibs for men comes with the All Day Chamois Pad. The All Day Chamois is a custom produced pad from Italy with dual density foams to protect against soreness and chafe. The Voyager Bib-shorts is made with multiple 3M reflective elements on the back pocket and around leg cuff for 360-degree visibility in low light riding. The mesh back pocket on the bibs are great for holding keys and cell phones. Our Voyager Cycling Bib-Shorts were designed and manufactured in the USA with a goal of a high quality product that lasts!
Start your Voyage to cycling joy today with the high quality features on the Voyager Bib-Shorts!
Chamois Pad Information:
All Day Chamois Pad
The All Day Chamois pad is 4 layer and three densities of foam. It is a top performance road pad designed to give cyclists all-round and long lasting comfort for rides up to 6 hours. The thickest areas have a dual density foam that puts two different densities of material in key areas. This guarantees top performance because of its foam combinations. Vibrations and shocks are absorbed by a high impact foam layer on the saddle side and comfort is optimized thanks to the medium impact foam which is the top layer in contact with the body. The elasticity of components enhances the pad's ergo fitting qualities while perforated foams improve breathability. In addition, the elastic carbon surface fabric enhances airflow thanks to it's funnel-like structure, leaving cyclists cool, fresh and friction-free. It's carbon yarns are bacterio-static, in other words, they dissipate static electricity and have a permanent antibacterial effect that eliminates the risks of infection. Elastic backing provides support without restricting the pad's all way stretch and breathability. This is a long distance cycling pad, with a 10 mm thickness at the ischial bone area with a density of 40 to 80 kg depending on the area of the saddle. The fabric on the face of this chamois is a highly technical blend of microfibers that prevent the growth of bacteria through a fine antibacterial stripe. This pad is designed for long distance - six hour rides, and century events. The pad's key component is the highly engineered Italian foam that cushions with a dual density, with high impact support in key areas. The pad is multiple layers with the top layer being a blue color, microfiber fleece with antibacterial finish, this is laminated to a lightweight foam. The pad is skythed cut with a lazer to a highly engineered shape for men's comfort on a bicycle saddle. Just the density needed is left behind on the foam once it is lazer cut to various thicknesses and cutouts.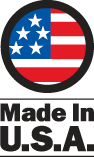 Fabric: 77% Nylon/ 23% Spandex
Men's Voyager Cycling Bib-Shorts with reflective pocket and cuffs
Warranty Information
Full warranty on Manufacturing Defects. Call 412-262-3255 for more information.
The Men's Voyager Cycling Bib-Shorts look great with our Men's Clincher Peloton Jersey, Lightweight Reflective Cycling Gloves, Cycling Rush Cap, and CoolMax Cycling Socks.  Also Check out our 3 Foot Safety Jersey and Standard Voyager Short for more safety gear.