2022 Cook Forest Gravel Grinder Recap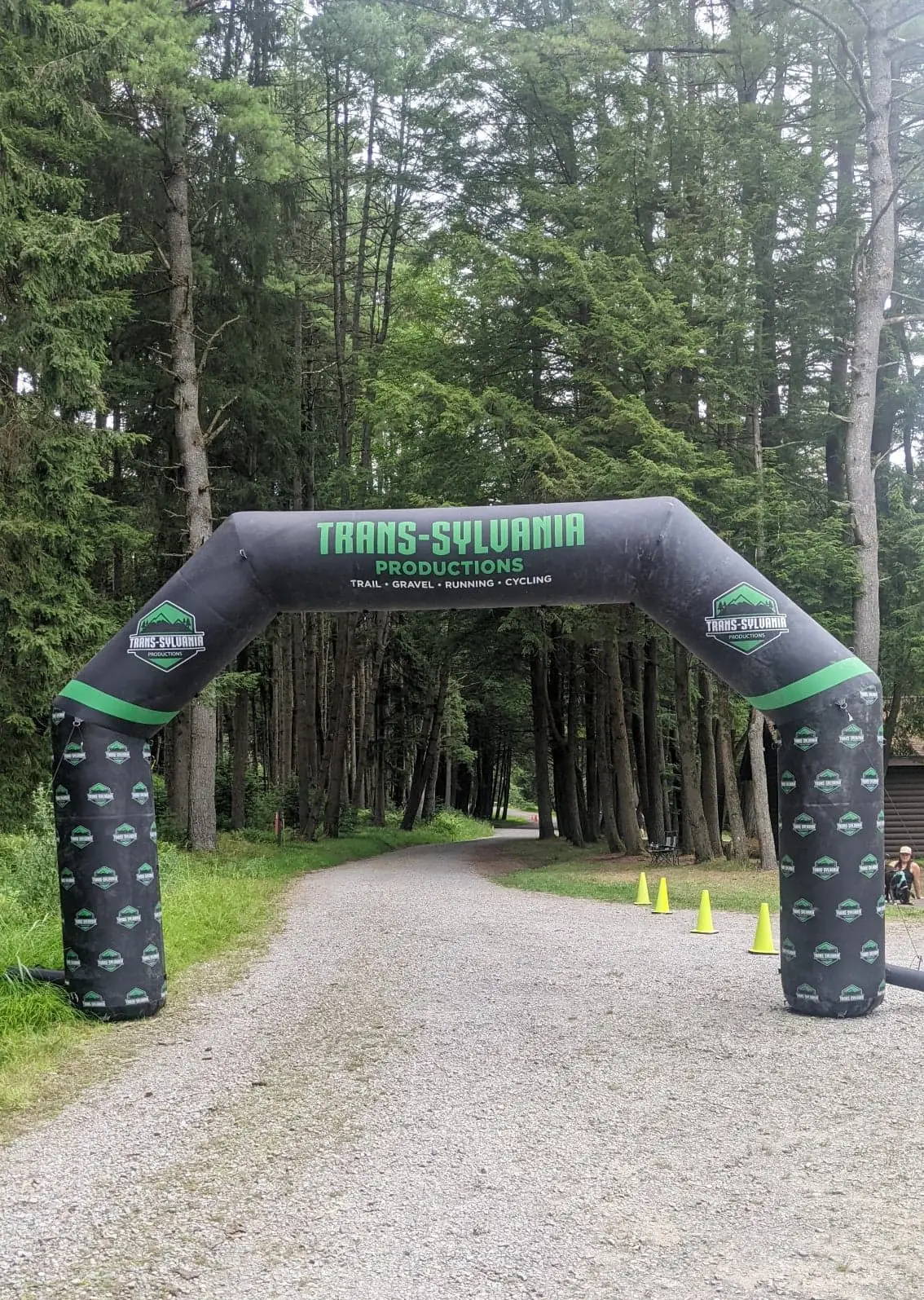 Cook Forest Gravel Grinder
Website:
https://www.trans-sylvaniaproductions.com/cfgg
Distances:
Full Series - 97.2 Miles, 7139 Feet of Elevation

Half Series - 63.7 Miles, 4636 Feet of Elevation

Short Series - 34.8 Miles, 2474 Feet of Elevation
Location:
Cook Forest State Park - Shelter 1
Forest Road
Cooksburg, PA 16217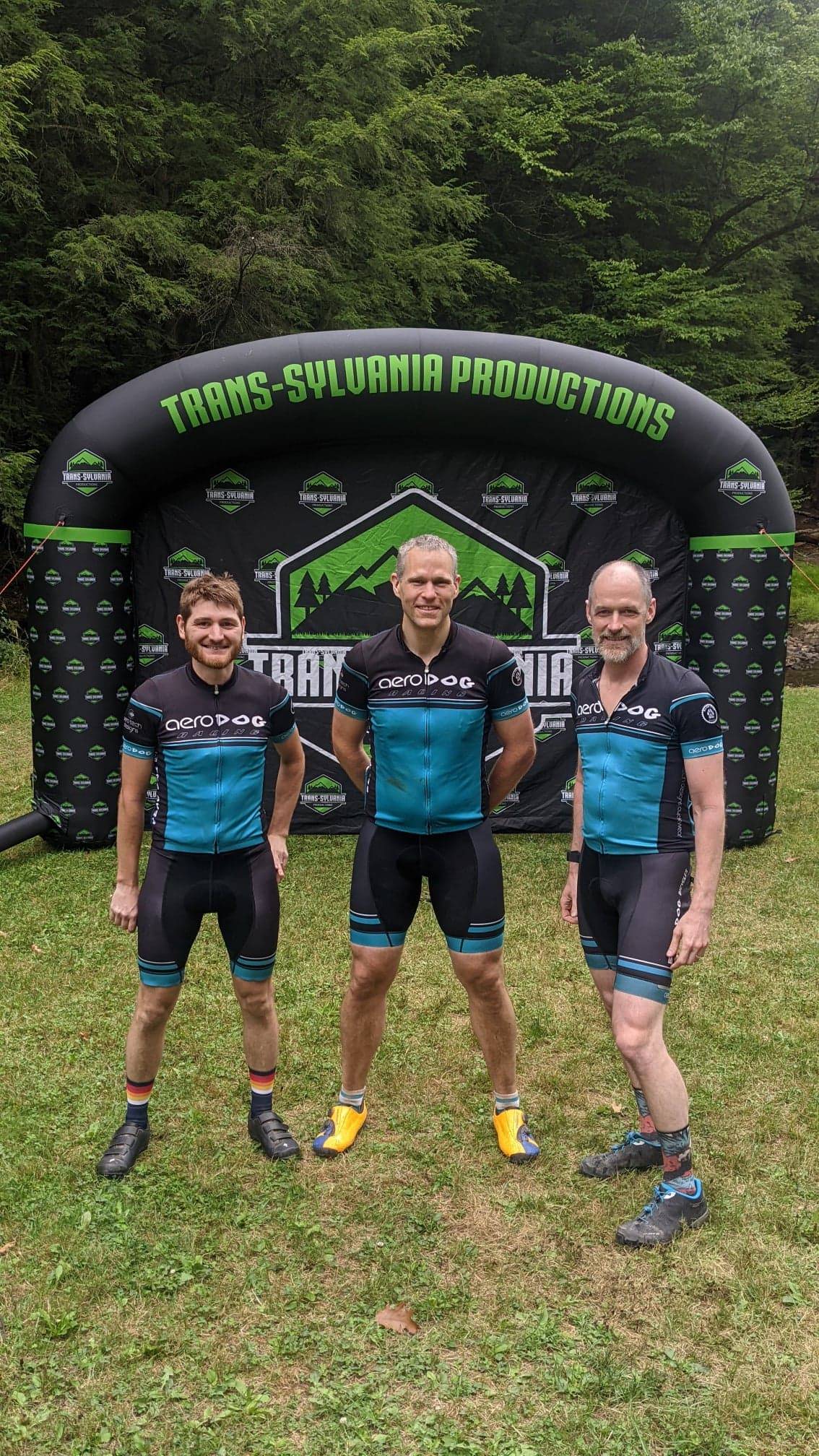 The Cook Forest Gravel Grinder was on Sunday. North of Clarion in the Cook State Forest the course weaves through some of the last remaining old-growth forests left in Pennsylvania. Trees showed their age with size and moss covering. In some areas, the forest floor was blanketed with vibrant green ferns. In others, it was pine needles and boulders. The course had relatively few steep hills and was mostly gently rolling hills and undulating gravel/dirt roads with a paved river trail at the start/finish. At 64 miles and roughly 4200ft of elevation gained it made for a day of nonstop pedaling with few hills steep enough to tuck and coast.
Keith raced the 34 miler with Dave and I opting for 64. Keith's race started on a gravel road that quickly turned into a climb. He was with the front group until 2 leaders pulled away leaving him solo the rest of the way. During the last few miles, a group of riders was working together and gaining time on him but he managed to bring it home in 2nd 45+ and 3rd o/a for the 34 miler. In the 64 miler, Dave and I started out of the parking lot and right into a paved climb. He was on the gas and I lost touch with him by the second climb. Dave planned power targets to hold for the hills and flats, and later said he was often above those numbers. He clipped along at a solid 16.9mph average to take 1st in the Clydesdale class. My race went better than expected.
As usual, I fell behind on the first climb. The race director mentioned a sketchy gravel descent a few miles into the race and I used that to catch some people who had pulled ahead. We worked together drafting on the river trail until the next rolling gravel section where the group dwindled and eventually split apart. From there I would ride mostly solo to the finish where I placed 10th in my age group. Overall it was a great day of riding for the Aerodog crew. No crashes or mechanicals are always the goal and leaving happy with our results makes it even better.
"The race started fast, with Zack, Nick, and Shapiro holding on to the front group. I skipped back on the first hill so as not to blow up, and it seemed to work well as I felt strong the first 45 miles."
The race started fast, with Zack, Nick, and Shapiro holding on to the front group. I skipped back on the first hill so as not to blow up, and it seemed to work well as I felt strong the first 45 miles. Shortly after the first real gravel descent (tennis ball-sized "gravel"), Zack experienced a front flat that also KO'd his power meter. Shapiro and Nick stopped to assist him, allowing us and our friend Ryan to catch them. With his flat fixed, Zack, Nick, and Shapiro caught me/Ryan and took off up the next hill looking in good form. Around mile 22, I caught up to them again because Zack had his second front flat. Shapiro helped him throw a tube in, and despite terrible luck and getting stung by flies, Zack was level-headed and managed to keep going. With Sean helping Zack, Nick was able to keep going, and we didn't see him till the finish when he came in a respectable 11th. I rode with our friend Ryan for most of the first half, and on the last climb in the first loop, we started to see people blowing up. Cramps, heat sick, etc. At the start of the second loop, Zack, Shapiro, and Ryan stopped at the car for proper hydration, and I kept going, only stopping at the aid station. Ryan caught me, pushed ahead, and I hit a wall around mile 55. I crawled to the top of the hill to find the last aid station, and to my joyful surprise, Zack and Shapiro pulled up right behind me.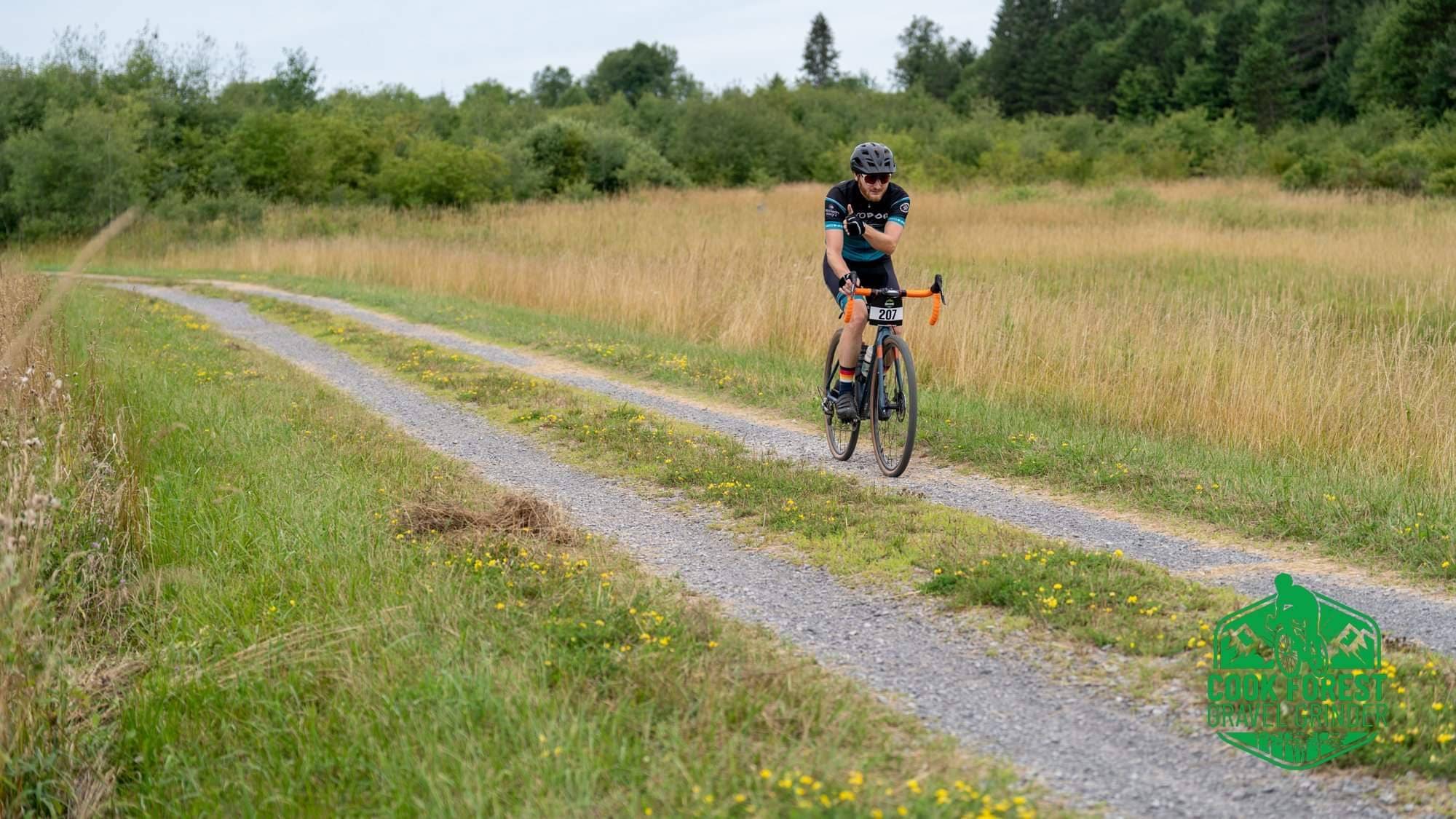 Feeling reinvigorated, we rode to the finish together, passing plenty more folks sitting on the side of the road. We also encountered Sara, finishing strong up the last hill after a crash. Zack, Shapiro, and I crossed the line together for 20-22nd place. Dave and Keith came in shortly after.
Written by Nathan Omasta - ATD Factory Team Member